Reports & Guides
Throughout the year Reorg publishes in-depth reports and guides on the global performing, distressed, restructuring and post-reorg credit markets.
Here you'll find a curated selection of those reports available to download.
Highest Borrowing Costs Since 2007 Eroding Cash Flow, Cost of Debt Trails Market Yields, EBITDA Growth Supports Credit Metrics but Deceleration Takes Hold.
Published: November 2023
Iceland community involvement and waste reduction are highlights in what may be considered limited disclosure for a company its size.
Published: October 2023
EMEA Mid Market Deal Tracker Report
Utilize our Deal Pipeline Tracker, Deal Origination Tracker, and Stressed Tracker to stay informed about relevant credits.
Published: September 2023
H1 2023 European Leveraged Loans Wrap
Reorg reviews refinancings, amend and extends (A&Es) and other developments from the first half of the year, while also providing a forward-looking perspective for the remainder of the year.
Published: August 2023
2023 EMEA Primary Market Half-Yearly Wrap
The European leveraged finance primary market recovered from its 2022 lows during the first half of the year. Reorg examines the bond and loan issuance trends using data available on Reorg platforms.
Published: August 2023
2023 EMEA Midyear Restructuring Wrap and League Tables
The first half of 2023 witnessed a significant increase in restructuring activity in Western Europe, signaling the end of the lull observed in 2022. This report delves into the restructuring trends and presents the inaugural European restructuring advisor league tables.
Published: August 2023
Unmissable Media and Leisure Insights to Help You Gain an Edge
Reorg's performing credit research team provides movie theater sector updates, in-court bankruptcy updates, coverage initiations and more in our latest report.
Published: August 2023
The Data Science Behind Reorg's Restructuring Risk Index
Reorg's RRRI is an in-house proprietary technology – an index score that indicates the probability of a company filing for bankruptcy or chapter 11. Learn more about the data science behind the RRRI data set.
Published: August 2023
Americas Advisor League Tables
Reorg's Advisor League Tables cover the first half of 2023, examining restructuring advisor activity across both fees and retentions to help you stay up to date and scope opportunities to come.
Published: August 2023
H1 2023 European Sustainability-Linked Bonds Wrap
Learn how European sustainability-linked bonds have changed in the first half of 2023 – with highlights on volume, sponsor-backed deals, increases to the coupon, express amendment provisions and more.
Published: August 2023
The First Day 2023 Midyear Review covers trends in chapter 11s, including chapter 11 totals by sector, court district chapter 11 activity, case mechanics and more.
Published: July 2023
Americas Primary Quarterly Q2 2023
Dive into nine pages of granular data and expert analysis, spotlighting significant improvements in covenant protection for second-quarter deals, such as MoneyGram leveraged buyout notes and Talen Energy exit notes.
Published: July 2023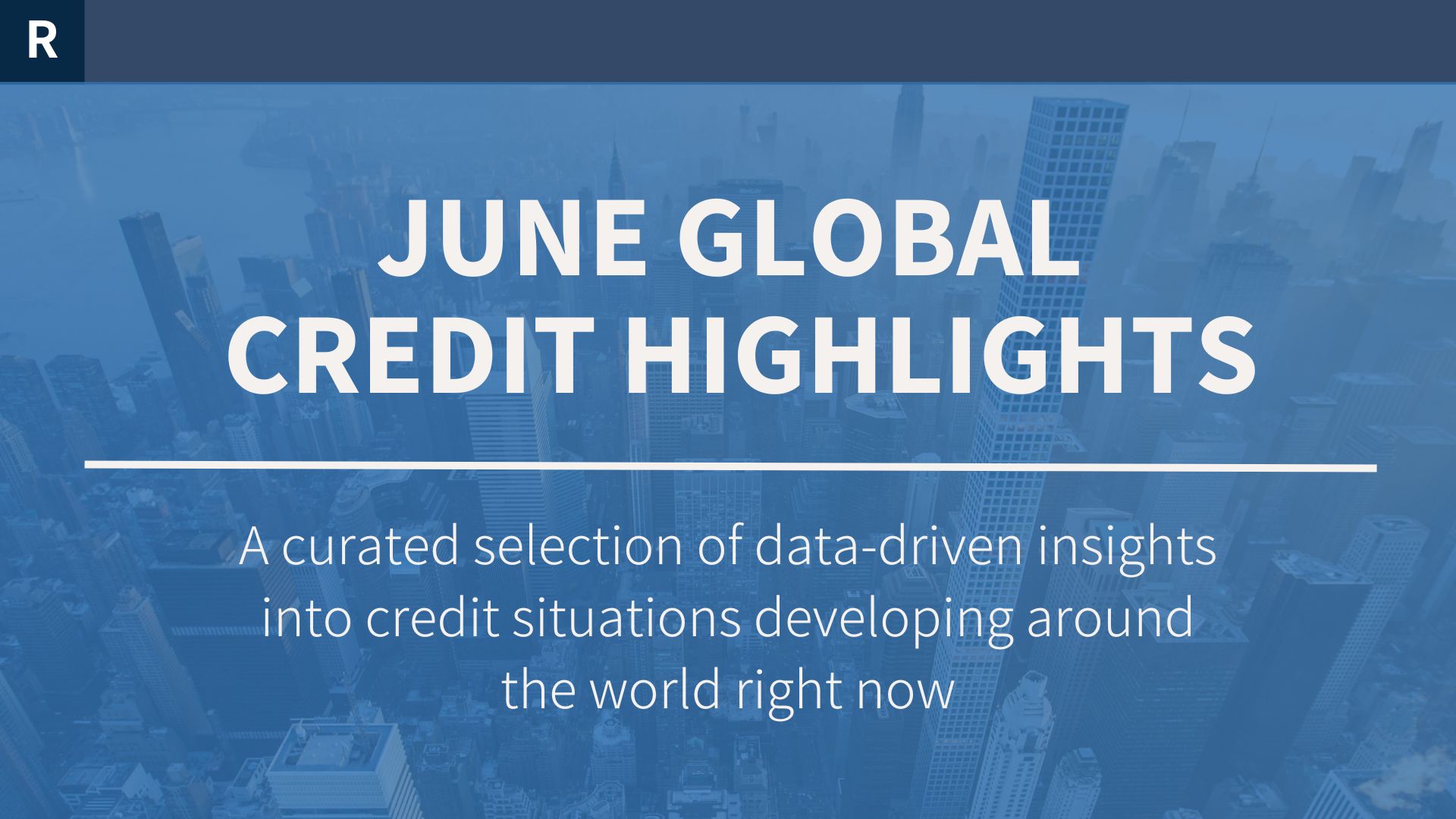 Reorg delivers critical data and analysis for leveraged finance and restructuring professionals. In this paper, you can access a curated selection of data-driven insights into credit situations developing around the world right now.
Published: July 2023
Designed and developed with a global consortium of asset managers, institutional investors and private equity sponsors, Reorg's ESGx Data Dictionary provides clarity and understanding to the growing cauldron of ESG alphabet soup
Published: June 2023
A Summary of SFDR Financial Product Requirements
Delve into disclosure requirements for the Sustainable Finance Disclosure Regulation (SFDR) Articles 6, 8 & 9 and learn how ESGx by Reorg can support your SFDR reporting needs.
Published: April 2023
China Real Estate Developers 2022 Onshore Bond Extension Summary
Reorg has compiled a non-exhaustive list of almost 100 onshore bond principal and coupon payment extensions which occurred in 2022 and January 2023, conducted by 15 Chinese real estate developers with offshore USD note issuances within Reorg's scope of coverage. This summary analysis compares and contrasts the revised repayment schedule and credit enhancements offered under these extensions.
Published: March 2023
Advisor League Tables: 2022 Year in Review
The inaugural Reorg Advisor League Tables examine Legal Advisors, Financial Advisors and Investment Bankers in relation to their involvement in distress situations and their earnings in chapter 11 cases throughout 2022.
Published: March 2023
First Day by Reorg 2022 Year in Review
The First Day by Reorg 2022 Year in Review features a market overview plus industry deep dives of chapter 11 filings fueled by supply-side macroeconomic factors.
Published: February 2023
Interested in a Reorg subscription for your business?